In the Current Issue
Volume 128 - Number 1 - Spring 2013
Articles
How the Economy and Partisanship Shaped the 2012 Presidential and Congressional Elections
FREE
Gary C. Jacobson analyzes the 2012 presidential and congressional elections. He finds that Barack Obama won because Democrat partisans outnumbered Republican in the highly polarized electorate. The relationship between presidential and House and Senate voting patterns was extraordinarily strong, making it the most partisan, nationalized, and president-centered election in at least 60 years.
The Bankruptcy of Liberalism and Conservatism
Amitai Etzioni examines the frequently employed distinction between the public and the private realms. He concludes that this dichotomy as well as the one between liberalism and conservatism is becoming obsolete because both realms are increasingly intertwined and tend to move in tandem.
The Consequences of Forced State Failure in Iraq
ANDREW FLIBBERT argues that most of the pathologies in Iraqi political life since 2003, from sectarian mobilization to insurgent violence, are best understood as consequences of forced state failure.
Responses to Labor Market Challenges: Greece, Ireland, and Portugal, 1990–2008
KATE NICHOLLS looks at policy responses to labor market challenges in Ireland, Portugal, and Greece between 1990 and 2008, focusing in particular on work-life balance, higher education, and immigration policies.
The Point Four Program and U.S. International Development Policy
STEPHEN MACEKURA explores President Harry Truman's Point Four program. He argues that many of the ideas encapsulated in Point Four helped to shape the extensive foreign aid, economic development, and modernization policies of the Dwight D. Eisenhower and John F. Kennedy administrations.
May 24, 2013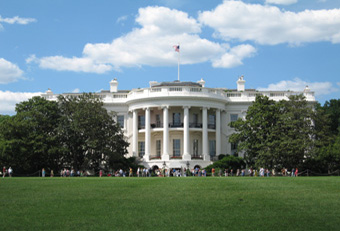 Book Reviews
Creating a New Racial Order: How Immigration, Multiracialism, Genomics and the Young Can Remake Race in America, Jennifer L. Hochschild, Vesla Weaver and Traci Burch
Reviewed by Rogers M. Smith FREE
It's Even Worse Than It Looks: How the American Constitutional System Collided with the New Politics of Extremism, Norman J. Ornstein, Thomas E. Mann
Reviewed by Gerald M. Pomper
Challengers to Duopoly: Why Third Parties Matter in American Two-Party Politics, David J. Gillespie
Reviewed by DOUGLAS J. AMY
The Cold War and After: History, Theory, and the Logic of International Politics, Marc Trachtenberg
Reviewed by William C. Wohlforth
Small Works: Poverty and Economic Development in Southwestern China, John A. Donaldson
Reviewed by THOMAS P. BERNSTEIN
Social Protest and Contentious Authoritarianism in China, Xi Chen
Reviewed by Andrew Scobell FREE
The Saddam Tapes: The Inner Workings of a Tyrant's Regime, 1978–2001, Kevin M. Woods, David D. Palkki and Mark E. Stout
Reviewed by Andrew Flibbert FREE