In the Current Issue
Volume 131 - Number 1 - Spring 2016
Articles
Between the Eagle and the Dragon: America, China, and Middle State Strategies in East Asia
FREE
G. John Ikenberry observes that East Asia is increasingly marked by the emergence of two hierarchies—a security hierarchy dominated by the United States and an economic hierarchy dominated by China. He argues that in this emerging regional order the United States will no longer exercise hegemony, rather it will be drawn into the region in new and more complex ways.
The Senators' Letter to Iran and Domestic Incorporation of International Law
Michael C. Dorf discusses a 2015 open letter from 47 Republican senators to the government of Iran warning that a nuclear agreement signed by President Barack Obama without congressional participation would lack lasting effect. He uses the letter to examine the relation between international and domestic law.
The Jihadist Returnee Threat: Just How Dangerous?
Daniel Byman examines the terrorism threat that jihadist foreign fighters pose to the United States and Europe. He argues that the danger, while quite real, is at times exaggerated and that better policy can further reduce it.
The Geographies of Economic Voting in Presidential and Congressional Elections
Jordan M. Ragusa and MATTHEW TARPEY look at whether local economic conditions affect voting behavior in the United States. They argue that economic voting is principally a national phenomenon, with variation in the national unemployment rate having robust effects in both presidential and congressional elections.
Japanese Energy Policy after Fukushima Daiichi: Nuclear Ambivalence
John S. Duffield discusses the evolution of Japanese energy policy since the tragic events at Fukushima Daiichi in March 2011. He finds that deep divisions over nuclear power have stymied the development of a new political consensus on the role it should play in addressing the country's energy needs and concerns about climate change.
June 28, 2016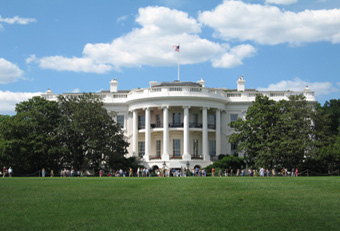 Book Reviews
Back Channel to Cuba: The Hidden History of Negotiations between Washington and Havana, William M. LeoGrande, Peter Kornbluh
Reviewed by PHILIP BRENNER FREE
The Global Village Myth: Distance, War, and the Limits of Power, Patrick Porter
Reviewed by James J. Wirtz
Putin's Kleptocracy: Who Owns Russia?, Karen Dawisha
Reviewed by Kimberly Marten
Is Bipartisanship Dead? Policy Agreement and Agenda-Setting in the House of Representatives, Laurel Harbridge
Reviewed by Eric M. Uslaner
Judicial Politics in Polarized Times, Thomas M. Keck
Reviewed by Patrick J. Egan FREE
Economic Interdependence and War, Dale C. Copeland
Reviewed by Erik Gartzke
Democracy's Muse: How Thomas Jefferson Became an FDR Liberal, a Reagan Republican, and a Tea Party Fanatic, All While Being Dead, Andrew Burstein
Reviewed by JEFFREY J. MALANSON
White Backlash: Immigration, Race, and American Politics, Zoltan L. Hajnal, Marisa Abrajano
Reviewed by GEORGE HAWLEY
No Day in Court: Access to Justice and the Politics of Judicial Retrenchment, Sarah Staszak
Reviewed by AMANDA REID