In the Current Issue
Volume 128 - Number 4 - Winter 2013-14
Articles
Conceptualizing Containment: The Iranian Threat and the Future of Gulf Security
ZACHARY K. GOLDMAN and MIRA RAPP-HOOPER discuss American security interests in the Persian Gulf region and the prospects for effective cooperation among Gulf states to contain Iran. They find that it is unlikely that the United States will be able to establish a containment regime that relies upon the Gulf Cooperation Council and that informal, bilateral ties to states in the region are a preferable policy recourse.
Philosophical Pragmatism and the Constitutional Watershed of 1912
TRYGVE THRONTVEIT argues that intellectuals and activists indebted to the pragmatist tradition of American philosophy decisively shaped the debate between Theodore Roosevelt and Woodrow Wilson during the election of 1912.
Did Bush Democratize the Middle East? The Effects of External–Internal Linkages
Bruce Gilley examines how the so-called Freedom Agenda of President George W. Bush affected politics in the Middle East. He concludes that this agenda generally exerted positive effects on democratic change in the region, although often working in unintended ways and usually interacting with domestic factors.
International Influence, Domestic Activism, and Gay Rights in Argentina
FREE
Omar G. Encarnación explores the development of gay rights in Argentina. He focuses on the role of gay rights activists as internal filters of international gay rights trends and on their capacity for molding their strategies to the domestic environment.
The India Lobby and the Nuclear Agreement with India
DINSHAW MISTRY discusses the campaign of Indian-American lobbying for a civilian nuclear agreement with India. He argues that Indian Americans were part of a broader "India lobby" which helped advance legislation on the civilian nuclear agreement through Congress.
March 10, 2014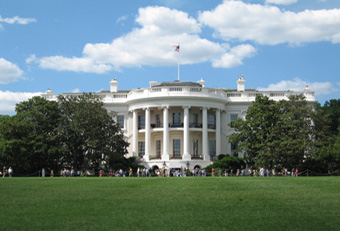 Book Reviews
A Presidential Nation: Causes, Consequences, and Cures, Michael A. Genovese
Reviewed by JULIA R. AZARI
The Postcolonial State in Africa: Fifty Years of Independence, 1960–2010, Crawford Young
Reviewed by Gretchen Bauer FREE
The Undeserving Rich: American Beliefs about Inequality, Opportunity, and Redistribution, Leslie McCall
Reviewed by Robert Y. Shapiro FREE
Coping with Crisis: Government Reactions to the Great Recession, Nancy Bermeo and Jonas Pontusson
Reviewed by THOMAS B. PEPINSKY
The Politics of Disaster: Tracking the Impact of Hurricane Andrew, David K. Twigg, The Wrong Complexion for Protection: How the Government Response to Disaster Endangers African American Communities, Robert D. Bullard and Beverly Wright
Reviewed by Patrick S. Roberts
China and Africa: A Century of Engagement, David H. Shinn and Joshua Eisenman
Reviewed by IAN TAYLOR
Chinese and Indian Strategic Behavior: Growing Power and Alarm, George J. Gilboy and Eric Heginbotham
Reviewed by CHRISTOPHER TWOMEY