In the Current Issue
Volume 131 - Number 4 - Winter 2016–17
Articles
American Good Fortune and Misperception about the Outside World
Paul R. Pillar assesses how Americans' unusually favorable circumstances and experiences shape their perceptions of the rest of the world. He argues that as a result of these experiences, American have difficulty understanding the security and economic challenges facing other nations and overestimate how well those nations can create stable democracies.
The Future of Transboundary Water Conflicts
Miroslav Nincic and MATTHEW WEISS argue that conflict over access to fresh water could threaten the future of international security. They examine conditions under which such conflict may arise in the Middle East and South Asia. The authors identify countries most at risk for water-related conflict and propose policy recommendations to mitigate for these risks.
Presidential Signing Statements and Lawmaking Credit
KEVIN EVANS and BRYAN MARSHALL analyze "signing statements" from John F. Kennedy to George W. Bush and find that presidents are more likely to give credit to members of Congress for legislative accomplishments when political conditions make bill passage difficult. They show that presidents strategically share credit with key coalition members, party leaders, co-partisans, and senators in order to support their coalition and party-building needs in Congress.
Why Presidents Sometimes Do Not Use Intelligence Information
FREE
Patrick S. Roberts and Robert P. Saldin identify reasons why presidents sometimes do not use intelligence information. They argue that presidents may opt for "opacity" so as not to act on intelligence information that could upset the global strategic balance or their foreign policy interests. They discuss this phenomenon using as a case study the alleged Israeli-South African nuclear test in 1979.
Live Free or Die Hard: U.S.–UK Cybersecurity Policies
KRISTAN STODDART describes the cybersecurity policies of the United States and the United Kingdom. He argues that both countries should address cyberattacks to critical national infrastructure by adopting internationally-oriented policies that include the private sector and civil society.
Conflict and Compromise in American Religious Politics: A Review Essay
DAVID O'CONNELL reviews two new books on religion's role in American politics, Mark A. Smith's Secular Faith: How Culture Has Trumped Religion in American Politics and Neil J. Young's We Gather Together: The Religious Right and the Problem of Interfaith Politics. He argues that these works of scholarship show us how people of different religious and moral beliefs are not as politically divided as one might think.
March 30, 2017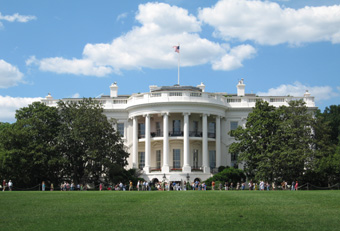 Book Reviews
Meeting China Halfway: How to Defuse the Emerging US–China Rivalry, Lyle J. Goldstein
Reviewed by ANDREW J. NATHAN FREE
Russia and the New World Disorder, Bobo Lo
Reviewed by Mark N. Katz FREE
The Twilight of Social Conservatism: American Culture Wars in the Obama Era, John Dombrink
Reviewed by ANDREW P. HOGUE
The Pivot: The Future of American Statecraft in Asia, Kurt M. Campbell
Reviewed by Andrew Scobell
Chasing the American Dream: Understanding What Shapes Our Fortunes, Mark Robert Rank, Thomas A. Hirschl and Kirk A. Foster
Reviewed by Jennifer L. Hochschild
The Devils We Know: Us and Them in America's Raucous Political Culture, James A. Morone
Reviewed by Jonathan Weiler
In It to Win: Electing Madam President, Lori Cox Han
Reviewed by KELLY DITTMAR FREE
Election 2014: Why the Republicans Swept the Midterms, Ed Kilgore
Reviewed by BRIAN J. BROX
The Bill of Rights: The Fight to Secure America's Liberties, Carol Berkin
Reviewed by Jeremy D. Bailey
The Jefferson Rule: How the Founding Fathers Became Infallible and Our Politics Inflexible, David Sehat
Reviewed by Ralph A. Rossum