In the Current Issue
Volume 130 - Number 1 - Spring 2015
Articles
Obama and Nationalized Electoral Politics in the 2014 Midterm
Gary C. Jacobson analyzes the 2014 midterm congressional elections. He finds that, in aggregate, the electorate treated the midterm as a referendum on the economy and particularly Barack Obama's presidency, producing the most partisan, nationalized, and president-centered midterm election in at least 60 years.
China and the Free-Rider Problem: Exploring the Case of Energy Security
ANDREW B. KENNEDY asks whether China should be understood as a free rider in the international system, focusing on efforts to enhance energy security with respect to oil. He concludes that China can be understood as free riding in one regard and cheap riding in another, but that its behavior is better explained by distrust than by a desire to exploit the cooperation of other states.
How Ideology Divides American Liberals and Conservatives over Israel
FREE
Peter Hays Gries examines the impact of ideology on the American public's attitudes towards Israel. He finds that social and cultural conservatives feel much more warmly towards Israel—and coolly towards Palestinians and Muslims—than their liberal counterparts.
France as the Gendarme of Africa, 1960–2014
VICTOR-MANUEL VALLIN looks at the evolution of France's militarism in sub-Saharan Africa since the 1960s. He concludes that successive French leaders have considered that Paris has a historic responsibility in this region and have been able to legitimize and perpetuate military activism.
Turkish Public Opinion on the Coup Allegations: Implications for Democratization
YAPRAK GÜRSOY discusses the impact of the Ergenekon investigation on Turkish politics between 2007 and 2012. She argues that the case contributed to the polarization of Turkish society that was not conducive to democratic consolidation.
May 30, 2015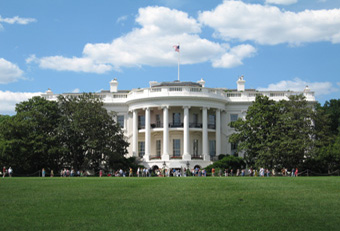 Book Reviews
Maxwell's Demon and the Golden Apple: Global Discord in the New Millennium, Randall L. Schweller
Reviewed by Jonathan Kirshner
Party Pursuits and the Presidential–House Electoral Connection, 1900–2008, Jeffrey M. Stonecash
Reviewed by DANIEL M. SHEA FREE
Leaders in Conflict: Bush and Rumsfeld in Iraq, Stephen Benedict Dyson
Reviewed by Paul R. Pillar FREE
Who Votes Now? Demographics, Issues, Inequality, and Turnout in the United States, Jonathan Nagler and Jan E. Leighley
Reviewed by Matthew Levendusky
Why India Matters, Maya Chadda
Reviewed by John Echeverri-Gent
The End of the American World Order, Amitav Acharya
Reviewed by SIMON REICH
The Warrior State: Pakistan in the Contemporary World, T.V. Paul
Reviewed by SHAMILA N. CHAUDHARY
Following the Leader: Ruling China, from Deng Xiaoping to Xi Jinping, David M. Lampton
Reviewed by BRUCE DICKSON
Brazil: Reversal of Fortune, Alfred P. Montero
Reviewed by BRANDON VAN DYCK FREE
Partisan Priorities: How Issue Ownership Drives and Distorts American Politics, Patrick J. Egan
Reviewed by Jeremy C. Pope